Calendar
The calendar is intended for all directory users to see the events scheduled for your organization. The current day of the month is circled. The arrows in the upper right hand of the calendar allow you to page through the months and years. Some days are part of the system, such as Memorial Day. If you are authorized to make changes to the calendar, you will see the following screen: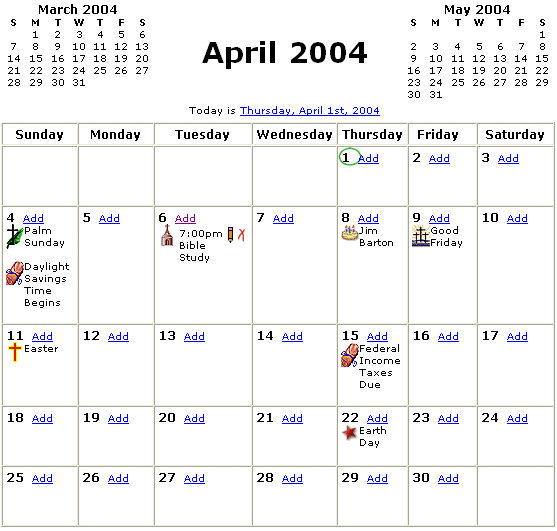 If you click on the add button the following screen appears: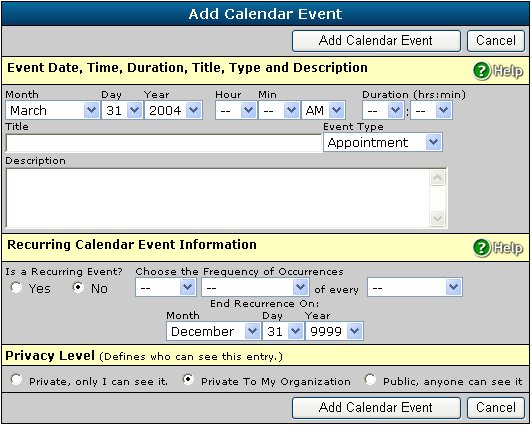 Notice there are help links

in each area. You should use this help to better understand the functions. If you use recurring events function, you should experiment with it until you better understand how it works.